Selling your home
Selling your home - Top Tips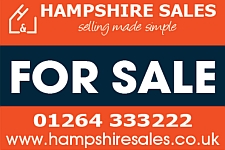 1 - First impressions certainly do count. Ensure the front of your property is clear and tidy with all boundary hedges or fencing prepared and attractive.
2 - De clutter where you can and keep plenty of space through out the property. It is important that viewers can be guided through without having to navigate around large items of furniture.
3 - Make sure that the property is well ventilated in the summer or warm and welcoming in the winter months.
4 - It is always best to allow your estate agent to conduct the viewing appointments.
5 - Be sensible on what price to market your property at. All estate agents should demonstrate how they feel they can achieve the value they have suggested can be achieved.
6 - Keep the property clean and presentable as best you can.
7 - Always have a floor plan completed as these are essential for online marketing.